KeyGene and Tierra Seed Science collaborate for innovation in rice
October 1, 2020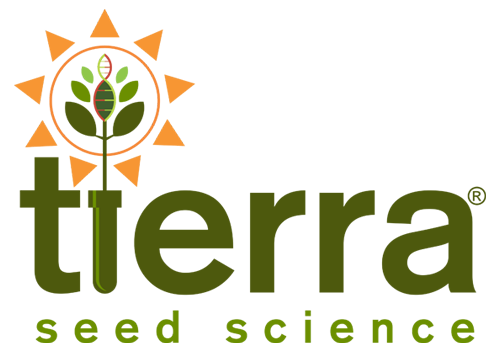 Tierra Seed Science and KeyGene today announced a research collaboration in crop improvement in rice. Within the collaboration, genes will be identified that are involved in crop traits which are of economic importance and are relevant to both seed companies and rice farmers in India.
The team will exploit KeyGene's crop innovation platforms to mine genes that are associated with traits like improved outcrossing and increased yield via better hybrid rice production in Tierra's collection of rice germplasm. The scientists will produce genetic markers and knowledge that will boost the development of highly productive and more resilient rice varieties. These will jointly be made available to global seed businesses.
"Technology development partnerships are increasingly becoming popular in Agri biotech space. Such efforts will become a major driver for cross-licensing of trait introgressed, superior parental lines, which is often an area of keen interest for many seed companies globally. Tierra, partnering with KeyGene, a world-class gene discovery company, known for their culture of innovation will complement and add greater value for the development of unique breeding material and thereby, help launch of superior Rice Hybrids in Asia" said Suresh Atluri, Founder, Tierra.
"Tierra is an Indian research-based seed company that has been consistently developing high-quality seeds with innovative traits for Indian and the global market. Innovation has always been at the forefront for Tierra as it is for KeyGene. That makes a perfect match. Our ambition is to crucially contribute, together with Tierra, to the development of innovative and better hybrid rice varieties, for a resilient and sustainable agriculture of the future", said Arjen van Tunen, co-CEO of KeyGene.
About Tierra – A knowledge-driven company
Tierra has been founded by professionals with more than ten decades of combined seed and agribusiness experience. The organisation started with an aim to develop ingenious products which would increase the productivity and bring smiles on the face of farmers. In 2018, Tierra has acquired two major businesses in the cotton seed space – Xylem Seeds Private Ltd, A DuPont Pioneer company and Branded Cotton Seed Business of Monsanto Holdings Private Ltd. With these acquisitions, Tierra has been able to build a prominent market presence in Indian Cotton Market. Tierra is focused on development of traits and superior products in – Cotton, Rice, Mustard, Corn, Tomato and Okra. With a growing population and ever-growing food demand, we are committed to offer superior quality and innovative products in the market. We believe, Tierra's deep consumer insights, brand-building capability, world-class processing infrastructure, extensive rural linkages, efficient marketing and distribution network and dedicated human resources, will keep us ahead of competition and help build a world-class company. www.tierraseedscience.com and www.tierraagrotech.com