KeyGene early adopter of MGI sequencing
September 29, 2022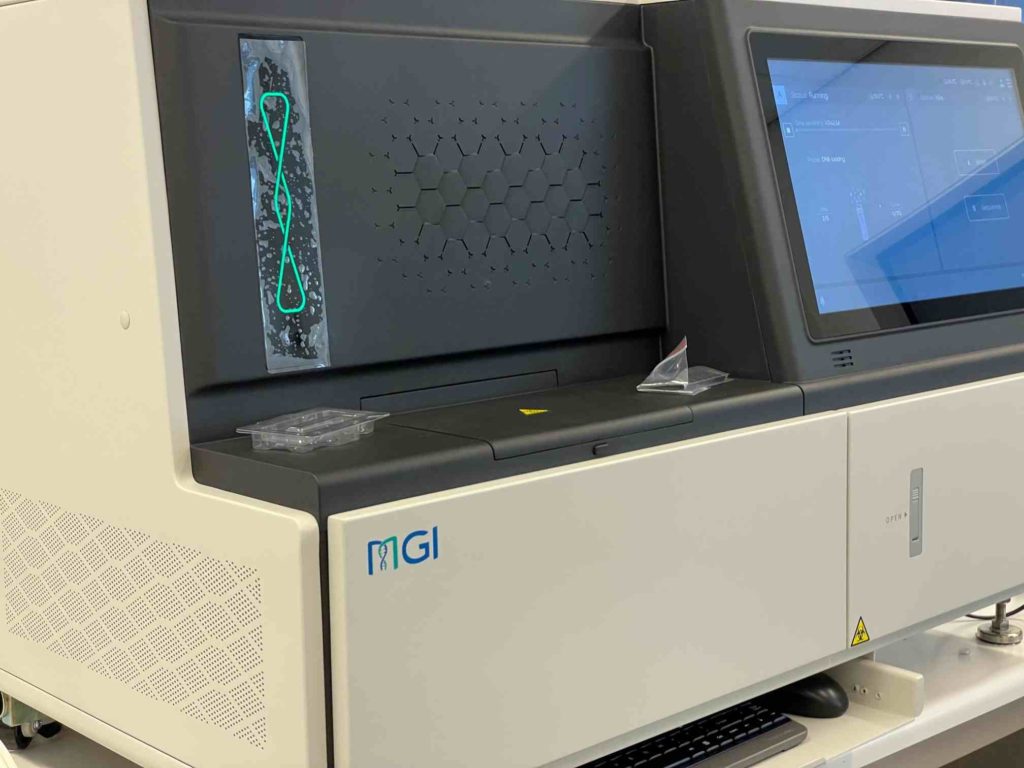 This week, KeyGene installed an MGI DNA-sequencing machine: a DNBSEQ – G400RS. KeyGene is the first to acquire and install this new sequencer in the Netherlands, a leading country in plant breeding and plant research.
"The new MGI sequencing technology offers a range of new possibilities for technology innovation for crop improvement' said Dick Roelofs, KeyGene team leader DNA-Technologies. The machine uses a unique type of chemistry based on DNA NanoBalls (DNBs) synthesized through rolling circle amplification. This opens up opportunities for KeyGene to explore new avenues of innovation. "And of course, we want to verify how the innovative DNA-technologies earlier developed by KeyGene, such as KeyPoint® and SNPSelect, can optimally be applied using this MGI's sequencer.
The MGI DNA-sequencer also offers other innovative possibilities for research projects at KeyGene in emerging fields like single-cell genomics.