KeyGene's Roeland van Ham scientific director of TU Delft AgTech Institute
September 30, 2020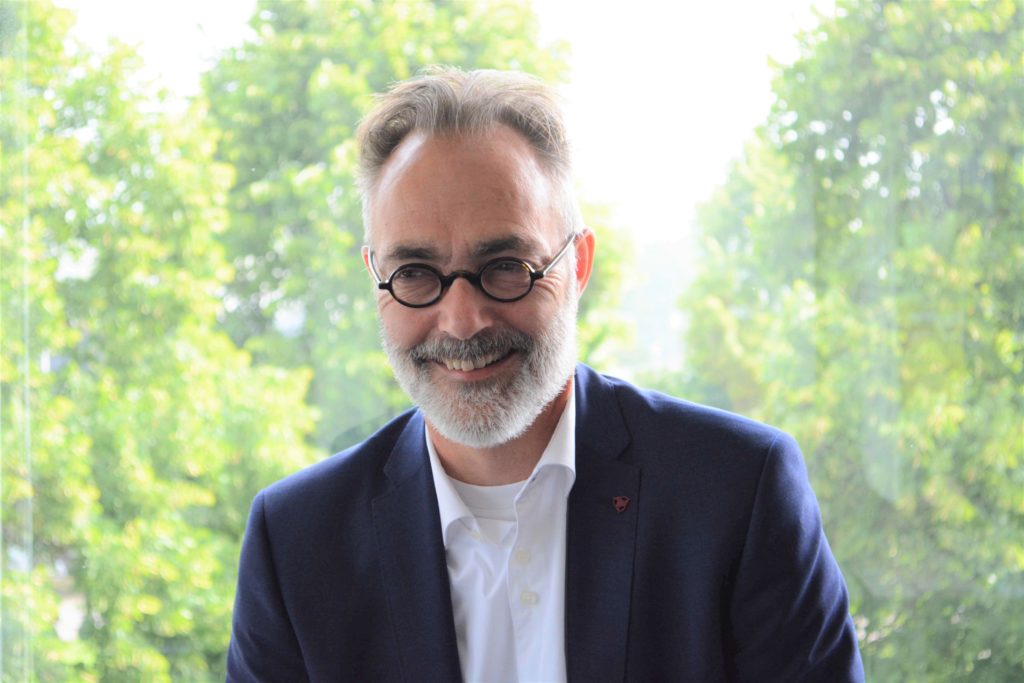 Roeland van Ham, KeyGene's VP Bioinformatics & Modeling, has accepted an ancillary position as scientific director of the TU Delft AgTech Institute, that has been established this year. Roeland is also part-time Professor Plant Computational Biotechnology at the Delft Technological University (TU Delft).
Dr John Schmitz, Dean of the Faculty of Electrical Engineering, Mathematics and Computer Science (EEMCS) of TU Delft explained he is proud that van Ham is now scientific director of the TU Delft AgTech Institute. "As VP at KeyGene, linking partners with each other in order to maximize progress is in his nature. He is well known in the sector and in science. That will surely empower the newly established institute to successfully contribute to important achievements that are needed for the sustainable agriculture of the future
Technological innovation can crucially support the development of an intelligent reform of agri-food production and supply systems. This calls for horticulture, agri-food industry and knowledge institutes to collaborate in research and innovation towards an increase in agricultural production and decreased use of resources such as water and fossil fuels. Much is to be expected from developing, implementing and integrating new technologies from highly diverse fields such as robotics, sensor physics, computer vision, communication technology, geothermal engineering, material science, artificial intelligence, genetics, and crop modelling.
The new position of Van Ham will strengthen KeyGene's links with both academic science at the TU Delft and innovation-driven companies like KeyGene, having strong links with technology. Arjen van Tunen, co-CEO of KeyGene: "We recognize the ambition of TU Delft to promote research- and innovation in agri-food technology. The establishment of the TU Delft AgTech Institute fosters public-private partnerships that will successfully develop innovations, by connecting innovation-driven companies with each other, and with TU Delft's world-class engineering- and systems knowledge and expertise. That will stimulate our own research staff and lead to clear benefits for plant oriented partners of KeyGene."
As VP at KeyGene in Wageningen, and professor at TU Delft, Roeland van Ham is already at the crossing of fundamental science, innovation-driven R&D and the application in agriculture. Van Ham: "There is an enormous amount of expertise within TU Delft that can be used to help agricultural sectors move forward. Take the fundamental knowledge of sustainable food production, artificial intelligence and robotics. Linking these experts with experts closer to agriculture and within agriculture, we can make a difference. The winning of the 2020 Autonomous Greenhouse Challenge by our Automatoes team, having employees of KeyGene, Van der Hoeven Horticultural Projects, Hoogendoorn Growth Management and TU Delft in the team, is a good example of what we are capable of when we collaborate in public-private partnerships in this field."
The R&D portfolio that is emerging from the partnerships at and with TU Delft AgTech Institute, will address societal and industrial demands to the sector and will be instrumental in driving the transition to a sustainable future in agri-food with novel high-tech solutions.