Plant geneticist Peter van Dijk to receive Mendel Memorial Medal 2023
January 31, 2023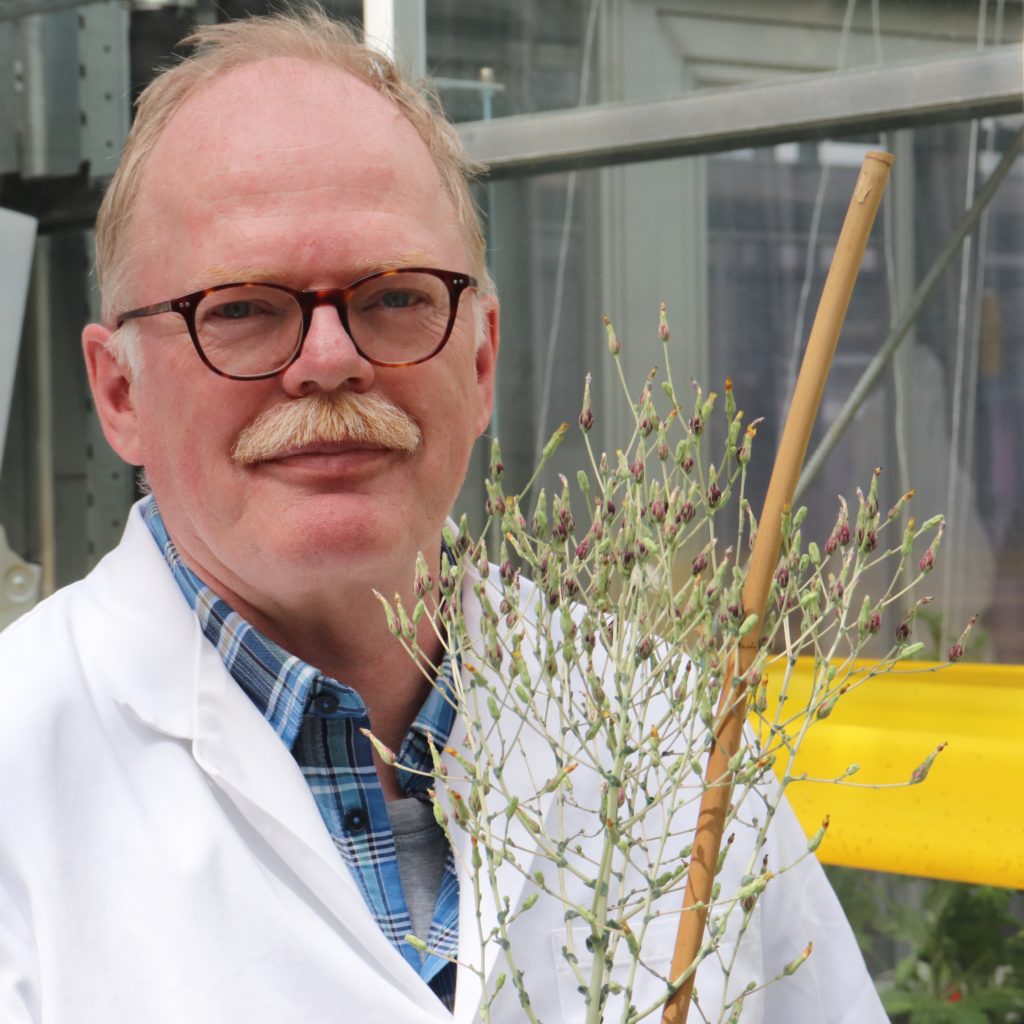 Peter van Dijk, plant geneticist at KeyGene, has been awarded the Mendel Memorial Medal 2023 by the Moravian Museum in Brno, Czech Republic. Van Dijk receives the medal for his research on the life and work of Gregor Johann Mendel, the father of genetics. The medal, which is awarded annually, recognizes significant contributions to the advancement of Mendel's scientific and cultural legacy. The medal will be presented to Peter van Dijk during Mendel Day 2023 of the Moravian Museum, which will be hosted at KeyGene in Wageningen on Wednesday, 8th March.
Van Dijk is the second Dutchman to receive the Mendel Memorial Medal, following Prof. Hans Galjaard, who passed away last year. Galjaard, then professor of Human Genetics at Erasmus University in Rotterdam, the Netherlands, and a famous genetics communicator, was awarded the Medal in 1992.
"We are honored that Peter van Dijk will accept this prestigious award," said Dr. Jiří Sekerák of the Mendelianum research department of the Moravian Museum in the Czech Republic. "Van Dijk's contributions to Mendel's legacy have been very valuable to the scientific community. We look forward to celebrating his accomplishments on International Mendel Day 2023 in Wageningen."
Breakthrough in plant reproduction research
As a plant geneticist, Van Dijk is broadly recognized for his innovative research and results in the field of plant reproduction. His work particularly focuses on the genetic basis of apomixis, a process of clonal reproduction through seeds.
In addition to his professional achievements, Van Dijk is also known for his passionate work revealing the life and work of Gregor Johann Mendel, the friar who discovered the rules of inheritance in 1865 but was not recognized until many years after his death. With colleague Noel Ellis from the UK, Van Dijk has published eight scientific papers on Mendel. The awarding of the Mendel Memorial Medal is a tribute to his dedication and achievements in this field.
Mendel Day 2023 at KeyGene
Mendel Day 2023 Moravian Museum will be hosted at KeyGene in Wageningen on Wednesday, 8th March. The program features a.o. Prof. Dr. Daniel Fairbanks of Utah Valley University and Prof. Dr. Manfred Kayser of the Erasmus University Medical Centre.
More information and registration for Mendel Day 2023
Mendel papers by Peter van Dijk et al
Van Dijk, P.J. and T.H.N. Ellis 2016. The full breadth of Mendel's genetics. Genetics 204: 1327-1336.
Van Dijk, P.J., F.J. Weissing and T.H.N. Ellis 2018. How Mendel's interest in inheritance grew out of plant improvement. Genetics 210: 347-355.
Ellis, T.H.N., J. M. I. Hofer, M. T. Swain and P. J. van Dijk 2019. Mendel's pea crosses: varieties, crosses and statistics. Hereditas 156: 33 https://doi.org/10.1186/s41065-019-0111-y
Van Dijk, P.J. and T.H.N. Ellis 2020. Mendel's Journey to Paris and London: context and significance for the origin of genetics. Folia Mendeliana 56: 5-33.
Van Dijk, P.J. 2020. Gregor Mendel's visit to Pope Pius IX: the truth in the story. Folia Mendeliana 56: 35-47.
Van Dijk, P.J. and T.H.N. Ellis 2022. Mendel's reaction to Darwin's provisional hypothesis of pangenesis and the experiments that couldn't wait. Heredity 129: 12-16.
Van Dijk, P.J., Jessop, A, and T.H.N. Ellis 2022. How did Mendel arrive at his discoveries? Nature Genetics 54: 926–933.
Van Dijk, P.J., and T.H.N. Ellis 2022. From Gregor Mendel's 1865-lectures to his 1866-masterpiece. Folia Mendeliana 58: 77-98.