Technician Applied Molecular Genetics
we are hiring a skilled:
Technician Applied Molecular Genetics 
for our headquarters in Wageningen, the Netherlands. You will be involved in projects focusing on the interface between plant breeding and molecular genetic plant research. These projects are aimed at the generation of molecular genetic data and tools for crop breeding programs.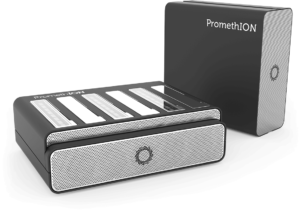 Position
As part of the Research Support Group (RSG), your main task will be to execute molecular genetic services for projects involving whole genome assembly, genotyping and genetic mapping of traits in vegetable- and field crops and other horticultural crops. These services include, among others, a diverse panel of DNA- and RNA isolation procedures, short- and long read sequencing, and several in-house developed genotyping technologies. You will plan, organize and work both autonomously as well as in the RSG team. High quality data production, quality control and concise reporting to the project leader within a predefined timeframe are your main responsibilities. Finally, you'll be involved in the setup of new genetic screening services.
Your profile
Required
BSc degree in the field of (plant) biotechnology, genetics or molecular biology
Hands-on expertise with molecular laboratory technologies and plant handling
Result-oriented team player, always aiming for the highest quality data production
Capable of handling and organizing large data sets
Capable of working independently and well organized to reach deadlines
Good communication skills in English both verbal and written
Customer-oriented, flexible and pro-active working attitude
Preferred
Affinity with cell biology- and tissue culture technologies and its applications
Affinity with plant breeding
More information
For more information about the application procedure, please contact HR at +31 317 466866 or by mail careers@keygene.com. If you are interested in this position you can send your letter of application and resume by email: careers@keygene.com. Please mention the vacancy number 21.009 in your letter of application.