Vice President Innovation for Crops
The essence of this position, in five terms only: Crop innovation, R&D, Trait technologies, Leadership, and Strategy.  
Apply for this position (through the website of Volta consultants)
 
What are you going to do? 
As Vice President Innovation for Crops (VP I4C), you will lead the I4C department, which consists of four teams: Vegetable & Fruit Crops, Field & Flower Crops, Biotic Stress & Biologicals, and Breeding Support. Every team consists of 4-8 people and is being led by a Program Scientist who will directly report to you. You will report directly to the CEO and are overall responsible for (the output of) the I4C department, regarding R&D content, research initiatives, personnel, acquisition, finances and organization. 
You will focus on project acquisition strategy and fulfill a key role in stimulating and facilitating the integration of activities between departments and fields of expertise. 
Some of your main accountabilities as VP I4C: 
Developing, formulating and implementing a multiyear research plan for the I4C unit; 
Implementing the strategy of filing KeyGene's research as intellectual property; 
Building and maintaining an international network; 
Further strengthening of the competence and impact of the leadership team of the unit. 
What do you bring to the table?
You are internationally recognized as a leader in science and have an ambitious innovation vision and an inspiring leadership style. You make people feel understood and listened to, and are also able to prioritize, convince, and to make sure that people tag along. You hold people accountable. Moreover, you add creativity to the team and constantly challenge your team members to take the next, successful step in innovation.  
Also, you maintain a good relationship with KeyGene's shareholders and other relations. You are an innovator and visionary in scientific research with a keen eye for intellectual property and patent applications. You anticipate timely and effectively on external developments with the aim to realize competitive and innovative research. Ideally, you have the following credentials: 
PhD degree in the field of plant science or molecular breeding; 
Over 10 years of practical experience in R&D, business, and management; 
Demonstrated and thorough knowledge in the field of R&D, innovation, and IP; 
Demonstrated track record on leading teams; 
Full proficiency in English.   
Where will you work?
KeyGene is a research company in technology innovation for crop improvement. The organization has a presence in Europe, America, and Asia and positions itself as a partner to the Agri-Food sector with a strong focus on vegetable seeds companies to improve the future of global agriculture.  
KeyGene helps breeding and food companies to bring better crops to market with their intellectual capital, solution-driven approach, and collaborative mindset. In this process, KeyGene specializes in innovative trait technologies and molecular breeding; a non-GM approach that is fast and cost-effective. By developing innovation focus areas (development of new and improved Genomics Technologies, the creation of New Genetic Variation and the development of Trait Technologies), KeyGene aims to support partners to further innovate in plant breeding and research, in order to improve crop yield and quality.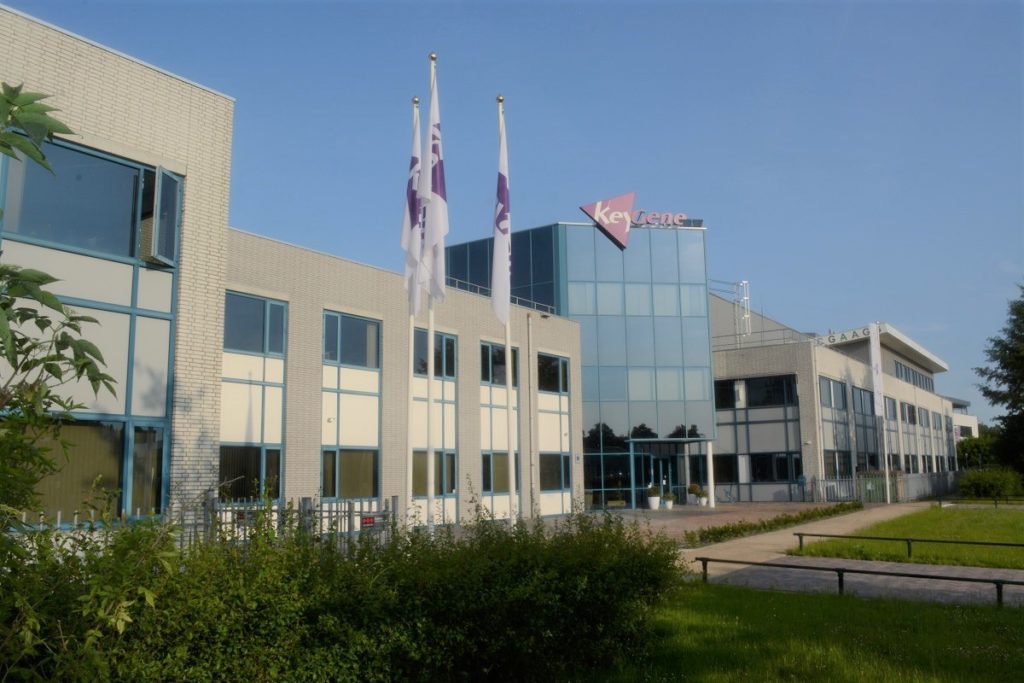 Over 140 employees – coming from all over the world – work at KeyGene. The company culture can be described as informal, highly motivated, and innovation-driven. There is a strong mix of junior and senior experts. KeyGene maintains a culture in which people stimulate each other to learn. Employees enjoy working at KeyGene because of the diversity and complexity of the projects and the interactions with customers.  
This VP I4C position is based at the KeyGene headquarters in Wageningen, the Netherlands. This region is known as a center of innovation in the fields of plant and food research. 
What do you get in return? 
It goes without saying that KeyGene offers a package that is suitable for this strategic position in their organization. On top of that, KeyGene offers an opportunity to develop yourself as a leader within an international, innovative company that not only works on customer demand-driven projects, and also starts its own research initiatives, which gives employees a lot of (intellectual) freedom.
Interested? 
Send in your resume and motivation letter (optional) via the Volta consultants website. Volta consultants partners with KeyGene in order to find the best suitable candidate for this strategic position and carries out this procedure based on exclusivity. A more comprehensive profile will be shared with the applicants that will be invited for an interview. 
 
For more information about this position you can contact Roel van Heeswijk at Volta, builders of management teams: +31 (0) 73 61 04 790. 
Apply for this position (through the website of Volta)