KeyPoint®
Would you like to explore the possibilities for obtaining a license for KeyPoint? You can contact our licensing team by mail. Would you like to know more about our technologies and licensing possibilities? Visit our webpage about Licensing KeyGene's proprietary technologies.
Invention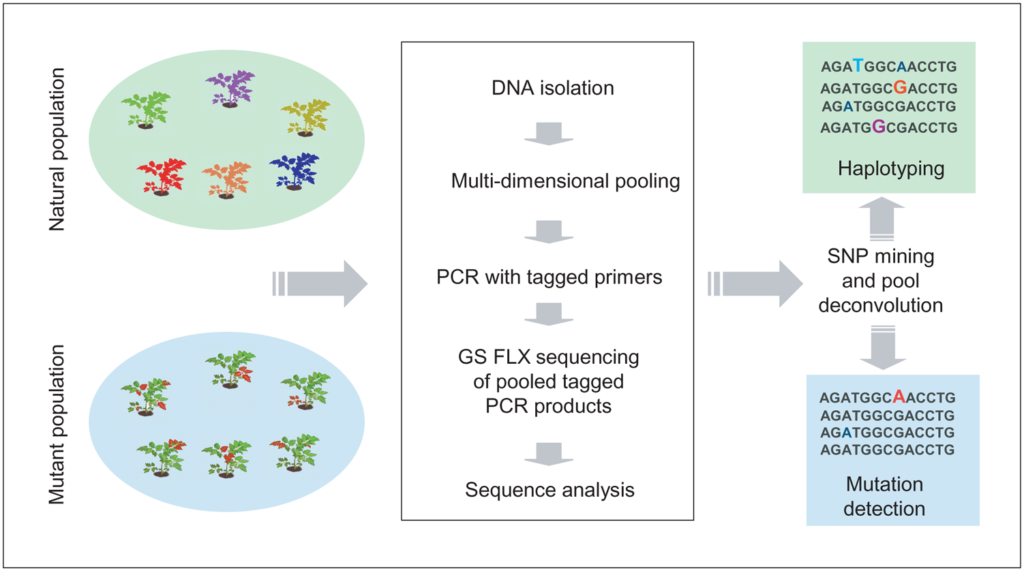 The invention encompasses the multiplex detection of genetic variation of genes and/or loci of interest based on high throughput sequencing technologies. Using multidimensional pooling and/or barcoding techniques, genetic variations detected in pooled sequence libraries can be easily traced back to the respective individuals.
Benefit
The invention is currently widely applied in both agro-genomics for screening of variation in mutagenized populations, as well as in health care for instance in screening targets for cancer detection.
Vision
Together with KeyGene's global SBG portfolio, KeyPoint revolutionizes the discovery and detection of polymorphisms. The various workflows, kits, and proprietary elements covered by these patent families have wide applications in medical and agricultural research and diagnostics, ranging from scoring Single Nucleotide Polymorphism (SNP) markers linked to valuable traits in crops and animals to the detection of specific mutations associated with human diseases. The workflow of KeyPoint in agro-genomics is described in Rigola et al.1.
Patent
Click on the link below for an overview of the patent family in the European Patent Register:
Please note that the European Patent Register may not be extensive and/or accurate, for which KeyGene is not responsible. Please contact your patent expert for further information.
Scientific papers describing the technology
Rogola et al (2009),  High-Throughput Detection of Induced Mutations and Natural Variation Using KeyPoint™ Technology, PLoS ONE 2009; 4(3): e4761