Recording available of the KeyGene Seminar: DNA analysis approaches boost breeding in asexually reproduced crops
September 27, 2022
In case you missed KeyGene's most recent seminar (on-site and online) or want to review (parts of) the seminar, you can find the recordings of the seminar on KeyGene's YouTube channel now.
Exciting field of perspectives
For many plant breeders, making steps in using DNA-analysis approaches, such as molecular markers for selection and DNA sequencing for better insight into genetic variation, may feel more challenging than it actually is. This especially holds for breeders of asexually reproduced crops, who are often discouraged by the complexity of their crops' genetics and the limited international community effort compared with other crops such as cereals.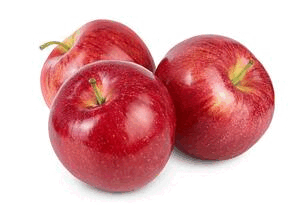 Breeders of asexually reproduced crops who now use DNA analysis approaches will often confirm the value of these approaches bring to their variety development, and can explain about the leaps made thanks to such approaches and the challenges they have been facing or maybe are facing now.
Experience of early adopters of DNA analysis approaches shows that when starting the journey of using DNA analysis approaches, building genomic and genetic toolboxes, staging the integration of different molecular technologies and building internal capabilities are crucial success factors.
That is why we organized, together with partners, a KeyGene  Seminar (on-site and online) on September 27 around this theme, featuring experts from the plant breeding industry. These experts breed for different asexually propagated crops: soft fruits, plantation, potatoes and ornamentals. They will share their experience from the past, lessons learned and views on the future, regarding the use of DNA analysis approaches to accelerate breeding of advanced varieties that combine traits desired by growers, traders, retail and end users.
During the KeyGene event, the leader of KeyGene's banana breeding and research, will show how DNA analysis approaches support the efficient breeding of a tough asexually reproduced crop, that has limited earlier breeding worldwide.
Welcome by moderator Paul Sanders, Egotainment
Panel discussion, led by Paul Sanders, featuring experts from breeding industry
Graham Clarkson, Edward Vinson
Edgar Krieger, CIOPORA
Mei Lie Tan, Crea Nova Consultancy
Matthew Kramer, Horticulture Product Development and Business Strategy Consultant
Presentations: Experiences of breeders
Dominik Losert, Selecta One
Guus Heselmans, Meijer Potato
René Hofstede & Fernando García Bastidas, KeyGene
Questions from the online and on site audience
Closing by Paul Sanders
(re)View the recordings of this KeyGene Seminar