KeyGene's 'Panama disease' expert coordinates diagnostics on suspected Colombian banana farms
July 31, 2019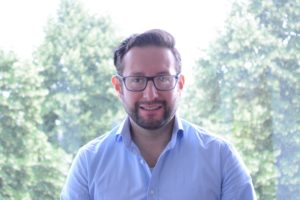 Fernando Garcia Bastidas, Panama-disease expert in KeyGene's banana research team, is supporting the Colombian Agricultural Institute (ICA) in the fast and thoughtful analysis of suspicious samples from farms for which infection with the TR4 Fusarium is feared. Garcia is coordinating the different diagnostic steps that are needed for good identification of the fungi present in samples collected in Colombia. All diagnostics take place in the Netherlands. For the diagnostics KeyGene closely collaborates with the team of Gert Kema of Wageningen University & Research.
In June, Fernando Garcia Bastidas travelled to Colombia to support the ICA team working on farms for which infection with TR4 was feared. Garcia trained members of the diagnostic team in Colombia working with TR4 during the past years. That is why ICA requested Garcia's support when several Colombian banana farms were showing suspicious symptoms.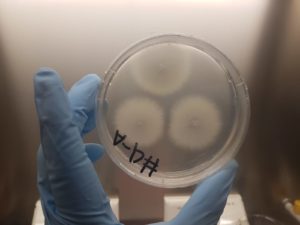 An ICA team, supported by Garcia took samples from the suspected fields and performed the first diagnostic tests in Colombia. Based on the results of those screenings, which strengthened the suspicion, samples were sent to the Netherlands for further analysis.
These advanced analysis are now being performed by KeyGene and Wageningen University & Research, coordinated by Garcia. The team is sequencing the fungal DNA, performing pathogenicity tests and will perform some other additional tests if necessary. The final results are expected to be sent to ICA  in August.