Pillar Biosciences and KeyGene enter into Licensing Agreement
April 14, 2023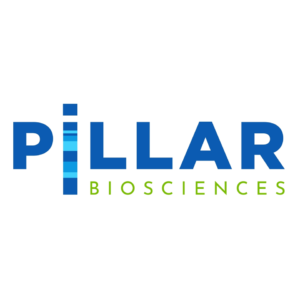 Pillar Biosciences, Inc., the leader in Decision Medicine™, which develops and distributes next-generation sequencing (NGS) tests to localize testing and reduce time to treatment initiation and testing costs, signed a non-exclusive licensing agreement with Keygene N.V. related to KeyGene's patent family entitled Combinatorial sequence barcodes for high throughput screening for use in Pillar Biosciences products, kits or services used for research or clinical testing.
"Pillar Biosciences is committed to developing, manufacturing and delivering high-value IVD & RUO kitted solutions and supporting technologies that can be performed locally by laboratories running NGS sequencing," said Randy Pritchard, CEO of Pillar Biosciences, Inc. "This license, in combination with our existing broad patent portfolio, helps Pillar confidently enable laboratories around the globe with diagnostic assays that can be performed in a low-cost, high-multiplexed manner, enabling actionable, accessible NGS results."
"It is great to see another example of the societal relevance of KeyGene's technology innovation in the field of human health," said Prof. Dr Roeland van Ham, CEO of Keygene N.V.  "We trust that the use of some of our innovations in next-generation sequencing will support Pillar Bioscience in realizing their ambition to contribute to better-informed patient treatment".
About Pillar Biosciences
Pillar Biosciences is the leader in Decision Medicine™, which is the utilization of highly accurate and sensitive next-generation sequencing (NGS) testing technology to generate data that optimizes the selection of precision therapies for cancer patients, from tumor profiling to therapy selection and recurrence monitoring. Pillar's NGS testing solutions, including the FDA-approved oncoReveal™ CDx pan-cancer solid tumor IVD, are powered by its proprietary SLIMamp® and PiVAT® technologies, and decentralize the testing process, reducing diagnostic costs and improving access and efficiency of complex NGS testing for clinicians, prescribers, and patients globally. The company has more than 20 NGS testing products available in IVD or RUO formats, and several others in various stages of development, including a comprehensive liquid biopsy assay and tumor-informed MRD assay. Pillar Biosciences has operations in Natick, MA and Shanghai, China.
More information